I specialise in helping clients to heal from significant trauma. Your story is important to me and I can show you how to remember your power. I work with you and together we will change your limiting beliefs into liberating beliefs.  
Group work is a great way to work through some problems, but the profound shifts come during One to One sessions as we can target the root cause of repeating patterns.  Individual sessions are equally powerful for establishing new, positive beliefs that magnetize you and energise you to achieve your goals.
Which service is right for you?
Initial Consult
Your journey begins here...
Designed for all experience levels.  Over a 2 hour period we will:
Explore what hypnosis is & common myths 
Identify what style of hypnosis will work best for you
Explore your goals, limiting beliefs and behaviours and then co-create the suggestions for your subconscious mind for your hypnosis.
You'll also learn simple self hypnosis techniques to continue your healing at home.
Normally only one session is needed, but if additional sessions are required, these sessions involve a check in and further hypnosis in alignment with your goals.
Emotional Freedom Technique (EFT)
Suitable for everyone regardless of prior experience with EFT.
Julia uses the evidence based EFT model taught by EFT Universe.
These sessions can be used to:
clear limiting beliefs or trauma

create liberating beliefs that help you manifest your goals
All the benefits of the 60 min session but an opportunity to explore things further or shift particularly stubborn repeating patterns.
This is perfect for anyone looking for transformation in their life.  These sessions are tailor made to suit your current situation and may use one or a  combination of:
emotional processing techniques
conscious reality creation techniques
other metaphysics tools
Advanced Mentoring
Break through the blocks....
These sessions are designed for people who want to go all the way down the rabbit hole and have had some experienced in self-development. 
Do you feel that you have a blindspot?
Something unconscious that you want to make conscious?
Do you have a lot of awareness and can see the same pattern repeating over and over again but not sure why you aren't manifesting your desires?
Is everything great but you simply want a few upgrades?
This session is for you. 
Are you ready to improve your life?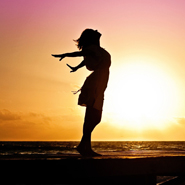 Clear limiting beliefs that have you stuck in a rut. It's time for you to live a more confident and easeful life.
Heal from your emotional patterns to improve existing and attract new relationships.
Harness the power of your subconscious to create your reality.